Shared Services SHERO - September 2023
Congratulation Lisbet Ortega, Hyde Park, MA

My name is Lisbet Ortega, and for 20 years, I've had the privilege of nurturing and educating children in my very own daycare center, located in Hyde Park, MA. Throughout this remarkable journey, I've not only gathered invaluable education but also sharpened my skills and created connections with children and families from diverse backgrounds. These years have been an unforgettable experience, with challenges, and immeasurable joys.
I extend my heartfelt gratitude to Shared Services. They have been instrumental in shaping my daycare with their "Business Training series," a transformative opportunity that has helped me adopt responsible and innovative practices. The dedicated educators who have contributed to my professional growth and the expansion of my work.
My passion for nurturing young minds and contributing to their positive development has pushed me to earn titles, affirming my competence as a Preschool Teacher, Toddler, and Infant Teacher. I hold an Associate's degree in Early Childhood Education and proudly possess a (CDA) certification. Currently, I am furthering my education to attain a Human Services certificate, with the aim of better serving and comprehending the unique needs of each family and our community.
The warmth of children's affection and the privilege of witnessing their growth brings me immense satisfaction. I'm delighted to reunite with former daycare youngsters and their families, cherishing the happiness, respect, and gratitude exchanged through their warm hugs and radiant smiles. It's a profound honor to serve numerous of families daily, knowing that my work not only provides a secure and loving environment for their children but also supports the livelihoods of other families.
I thank God, my family, and everyone who has played a role in these rewarding years of family-focused work.
---
Shared Services Superuser of the Month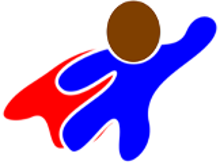 If you'd like to receive a $25 gift certificate for Shared Services user of the month, continue using the resources! The person with the most logins wins.